Every year, Codaemon expands a little more with new additions from across the globe, new projects completed and new targets achieved. As we grow, we work a little harder and we come a little closer to our goals.
So, once every year, we get together to celebrate our accomplishments and plan for the year ahead at our Annual Global Meet. Our Pune office plays host to the AGM. It is generally held in the last week of December so that we can bring in the new year together.
The AGM isn't just another meeting for us. It is a celebration of our success, a platform to learn and most importantly, an avenue to get to know each other and ourselves better. So, one day isn't enough for all of that. We take a week.
The 2019 AGM commenced on the 23rd of December. We began our day with introductions to our global teams. With the introductions completed, we dived into the next big thing we have planned for Codaemon – Retail Digital Transformation of E-commerce.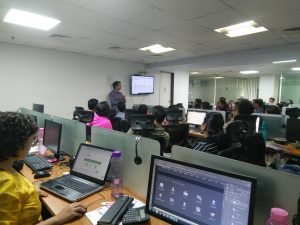 Our directors had prepared a presentation on this and explained the concepts to us. They filled us in on the new era of retail, disruptive business models, what needs to be done to achieve this and how it will benefit our clients and end consumers. It was an interesting presentation that brought us up-to-date with what the future in e-commerce holds. So you can expect newer and bigger things from Codaemon in 2020.
2 days weren't enough for the presentation since this concept includes too many aspects to be squeezed into one PPT. But by the end of it, we were abuzz and reeling with new ideas and all that we could do to make them a success.
It was Christmas on the third day of the AGM week and we were all ready to start the day with a bang. We went on a day trip to an amusement park, Sunny's World. This trip was like an ice-breaker for the Codaemon family. We got to know the new members in an informal environment. People opened up about their preferences and inhibitions over breakfast and adventure rides. It was a day of pure fun and games.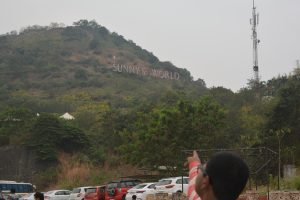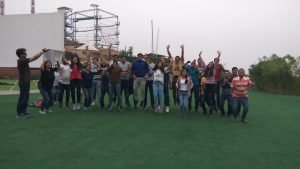 For the next two days, we had team presentations lined up. Each team had a deck ready showcasing the year's achievements, lessons and a case study. The case study was a sample project/problem that a client may come to us with. We had drawn up ways to solve this problem in the case study. There were Q/A sessions after each case study where we discussed different approaches to solving the problems, reasons for choosing the approach the team has, risks, benefits etc.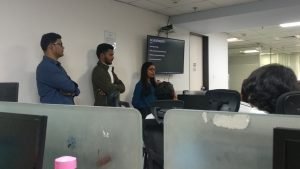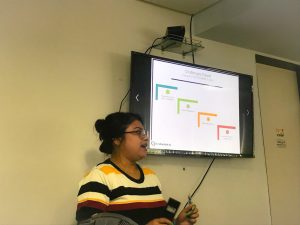 The case studies were real eye-openers. They exhibited our strengths and skills, pushed us out of our comfort zones to learn something new, had us open our minds to new ideas, helped us understand our drawbacks and taught us to look beyond just the problems to provide meaningful experiences to the end customer.
Soon the final day of the AGM was upon us. 27th of December. We sure started the day with presentations, but slowly we moved forward to the celebrations. We had ordered a large cake to celebrate the December birthdays of the Codaemon family members. A few minutes into the cake-cutting and there were quite a lot of white-washed faces roaming in the office premise. We don't know who they were (seriously, none of them could be identified behind all that frosting!).
We ended the event with an early New Year's party at a casual dining eatery with a European vibe. There was a whole lot of dancing, good food and hearty conversations over loud music. When the evening was spent, it was time for our global teams to bid adieu who left the day after.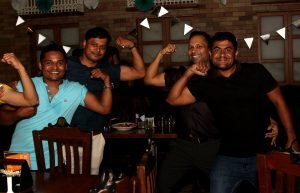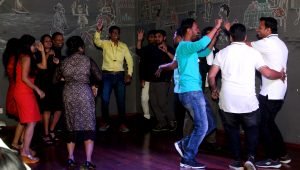 All in all, AGM 2019 was a week to remember. We returned to our workstations inspired, motivated and encouraged to give our best performance and of course, looking forward to AGM 2020.