Landing Page Optimization
Landing pages are very useful and important in the current e-commerce world. They are used not only for featuring a specific product and converting a visitor to a customer but also for creating leads for the business. Some good use cases of a landing page include selling a product, signup for a newsletter or even getting registrations for a Beta delivery product and more.
What is a Landing Page?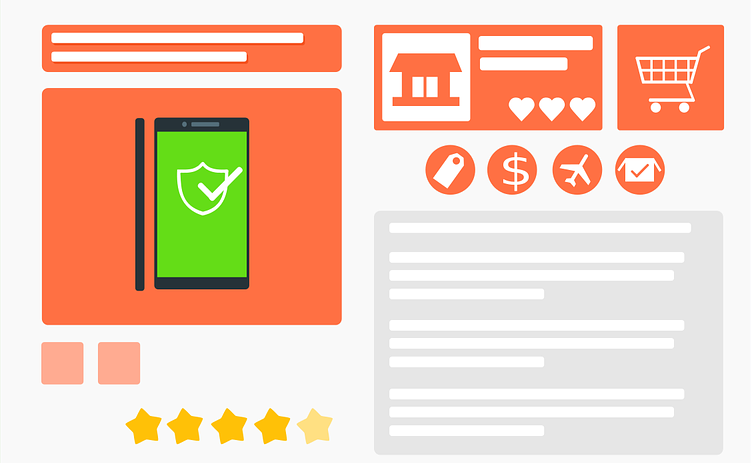 A landing page is a standalone web page that is created for the sole purpose of convincing the visitor to take a strong action like buying, signing up, downloading etc.
This is achieved by focusing on only one message with one goal in mind and conveying that message clearly through various action elements like:
Call to Action (CTA) button

Clicking a link

Navigating visitors to fill out a form etc.
Product Pages vs. Landing Pages: What's the Difference?
This question is quite common. If only a single product/service is being showcased by a website, then how is a landing page different from a product page?
As mentioned above, a landing page has a clear and strong intention to convince the visitor to take action. While a product page has a different objective.
A product page's objective is to provide meaningful and relevant information on a specific item. It not only helps create your brand's image but also educates visitors about the product. For example, a technical specification section might not be needed on a landing page but it must be present on the product page to show the exact information of the product.
Case Study: Landing Pages to Improve Signups

Here's a short case study for one of our clients who already has a well-functioning e-commerce business complete with a website and landing pages.
Our target was to increase the number of signups from the landing pages so that the clients' support team can work on the next steps to convert the lead into a customer.
As our client has a customizable product whose price can't be determined in a single step, checkout (Purchasing) was not a good option for him.
So we created a beautiful looking landing page keeping in mind the brand of the product and also the industry which the client serves.
Outcomes were interesting which helped the client convert a significant number of leads into customers within the same budget which they were using on Adword campaigns and other digital marketing services.
Pro Tips for Creating an Effective Landing Page
I'm going to share some pro tips which we used in creating these landing pages. But before that what needs to be kept in mind is that even though multiple factors influence the overall performance of the landing page, we must consider at least the following basic steps to create a performing landing page:
1. Keep Users Focused on Your Page
Being a single page, the landing page must have a clear convincing intention. It must be made sure that the visitor does not navigate to the other sections of the website. To avoid this, try to eliminate navigation links on the landing page.
2. Keep Your Intentions Clear
Many a time it has been observed that a landing page has CTA buttons for multiple actions. This confuses visitors. For example, on a page, if we have both, "Buy Now" and "Read More" buttons, chances are more visitors will click on the non-productive buttons. Therefore, instead of using a CTA button for "Read More", you can add a link for the same that will direct users to the intended section of the web page.
3. Implement a Simple Design
Simple design doesn't mean that you should not have complex animations and colorful sections. Simple design indicates a design that has clear sections in terms of color combinations and content. It should have a lasting positive impression on the visitors.
A landing page can have an animation effect on various elements, a slider section, hover tooltip popups, etc. but they should not distract the user from the intended action.
Remember, a good design always makes a great impact on the performance of the landing page.
4. Incorporate Multiple CTAs for a Single Action
Having a single CTA button at the header or below the banner image is not always very useful. You should find more areas where customers can be convinced to take action.
For example, if you have a "Product Reviews" section somewhere near the footer, you should include a CTA button to help visitors to buy that product. 
5. Focus on Conversions
You should focus more on the conversion factor and less on other technical stuff like SEO for landing pages.
Most visitors are directed to landing pages from advertising platforms like Google AdWords etc. So you need to focus on speed optimization more rather than setting meta keywords and descriptions.
You can be more focused on meta tags and other SEO factors for product pages since they are long-lasting pages on the website. Landing pages, on the other hand, are meant for a short term validity. Once their purpose is achieved, you don't need to drive traffic to that page anymore.
I hope you liked those suggestions. These are not the only tips. Landing page optimization is a continuous process of learning through various experiences from UI/UX enhancements to A/B testing and so on. In upcoming posts, I will try to shed some light on other aspects as well.
Effective Landing Page Creation Services
We have helped more than 50+ e-commerce stores in developing and optimizing the landing pages. We are helping customers across the world to get more from their websites with our e-commerce web design, development, marketing solutions. 
Feel free to talk with us at  (443) 718-0003. Or, you can email us at support@codaemonsoftwares.com if you need any help with your landing page optimization.
If you have any queries or suggestions please post your feedback in the comments. Thank you for reading.