All e-commerce retailers around the world face a common problem. Cart abandonment. So, a survey was conducted to find out the reason behind this. It yielded not one, but 8 reasons behind cart abandonment. One of them is a lengthy cart checkout process. As many as 21% of the survey respondents dropped out because of this!
So, this week, we decided to look into the matter, do some research and make our readers aware of what works and what doesn't.
As we all know, there are two broadly classified and widely used cart checkout processes: single-page checkout and multi-page checkout. Which is better between the two has remained a highly debated topic. To be honest, there is no one-size-fits-all solution. It all comes down to your business's requirements. So, we are going to lay out the pros and cons for you to decide what's best for your business.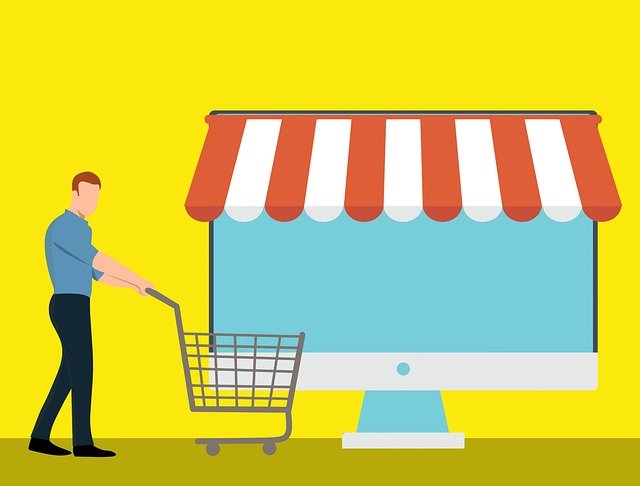 (Image Source: https://pixabay.com/en/online-store-online-shop-store-3265497/)
Quick Checkout
A one-page checkout is no doubt fast. Customers hardly have time (and patience) to fill out a multiple-page form just to buy some products.
But there's a catch. If the checkout process involves a number of steps, packing all of them into one page can make it highly complicated. It could make the page look like a maze and customers may end up abandoning it altogetherm, especially when they are on the fence. In that case, a multi-page checkout can be more effective. It can also be used to accommodate several third-party payment gateway integrations and other customizations in a more organized way.
That said, you will only be permitted to customize the checkout process up to a certain limit if you build your online store on Shopify. This is one of the challenges that we faced while working with our client, ChromaDex to create an e-commerce store for their product, Tru Niagen. So, we built a completely customized checkout section on a separate web server. As a result, buyers get redirected from the Shopify cart page to the custom checkout page along with all the cart details. This provides a seamless user experience. To learn more about our work with ChromaDex, click here.
Page Loading Time
Single-page checkout means customers only have to wait for only one page to load. This makes the checkout process more convenient. This may not always be the case for a multi-page checkout process where slow website speed may cause customers to quit and look for the products elsewhere.
That said, too much content in a single-page checkout can increase the page loading time causing customers to drop out.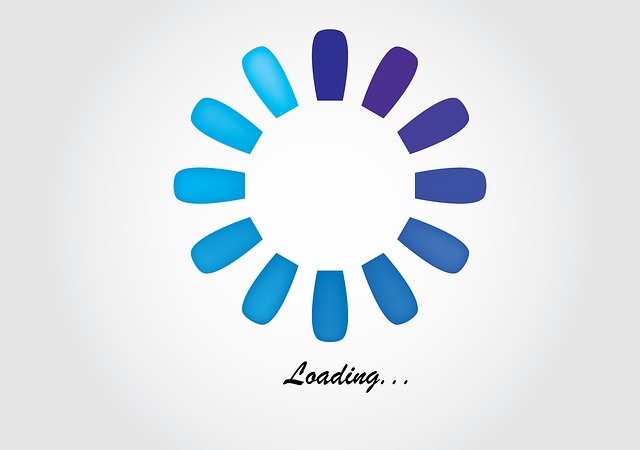 (Image Source: https://pixabay.com/en/loading-blog-web-645268/)
Tracking Customer Behavior
Being able to pinpoint exactly where customers are dropping out from in the checkout process gives you the power to strategize accordingly to reduce abandonment. This is where multi-page checkout takes the trophy. You can integrate Google Analytics and set up a funnel to track the dropouts and which page they are happening on most.
On the contrary, a single-page checkout doesn't allow you to find out exactly which section your customers are leaving from.
Order Detail Overview
A single-page checkout gives you a complete overview of your order details upfront. You do not have to go back a page or two just to edit a few details and then return to the page you were on only to find out that you need to re-enter information from the beginning of that page. This saves time and makes the ordering process easy.
Progress Bar
No matter what, you cannot ignore the power of the progress bar. A progress bar informs customers about how far they have come in completing a task. Certain progress bars display the completion of tasks in percentage. This gives customers a feeling of achievement. It motivates them to keep at the task till the completion meter shows a 100%. A multi-page checkout can be customized with a progress bar to improve conversion.

(Image Source: https://stackoverfloDidact Gothicw.com/questions/35858382/how-to-make-a-checkout-progress-bar-on-a-web-page-accessible)
To sum up: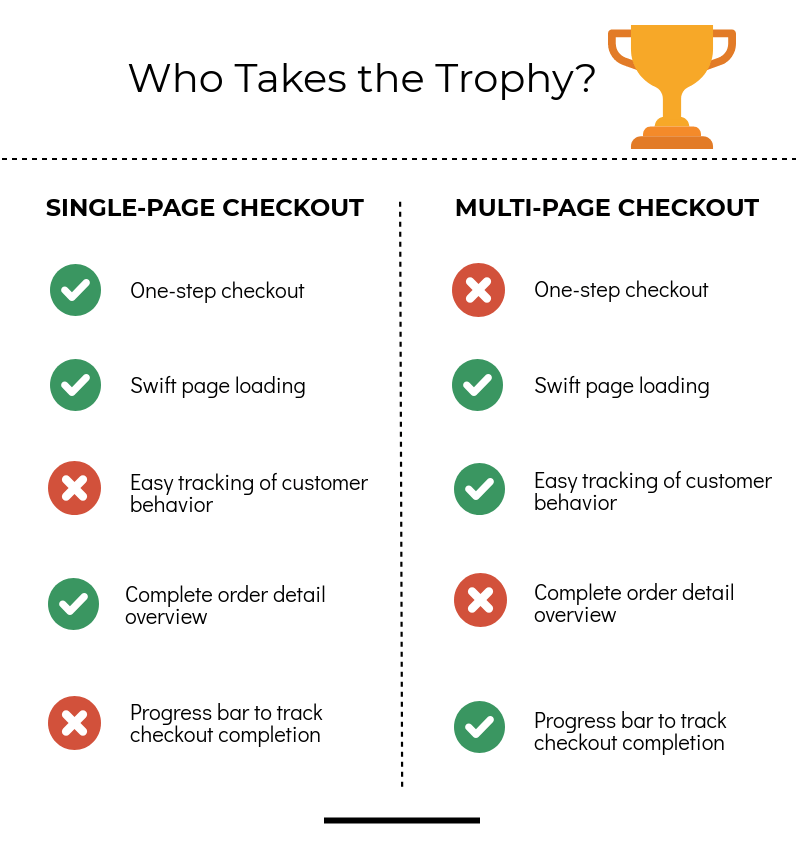 At the end of the day, it all comes down to your business type and plan. Keep in mind that design plays an important role in improving the user experience for both the processes. Customers tend to flock towards an experience that is seamless and engaging at every touch point. Make sure you bring it to them with your online store. At the end of the day, what matters is creating a well-converting e-commerce checkout process. Here is an amazing blog on how to do that.
If you are still confused about which checkout process to go with, we are here to help. Drop an Email at info@codaemonsoftwares.com with your query and we will not only help you make the right decision but also implement it for you.